Ethical Trading Initiative Job Circular 2020
ETI Bangladesh Ltd is a fully owned subsidiary of ETI; established with the aim of designing and delivering programmes and activities in Bangladesh to achieve ETI's global vision and strategy. As part of that vision ETI Bangladesh Ltd is delivering the Joint ETI (JETI) Social Dialogue Programme in Bangladesh. The programme is a collaborative initiative that strives to empower low-income workers working in global supply chains by enabling worker voice. Bringing together global brands, their suppliers, local trade unions and other stakeholders; JETI Social Dialogue Programme drives impact for workers and business via workplace-based interventions with the aim of improving dialogue between workers and management and to build workers' capacity to represent their needs. In order to quickly and effectively address the risks to a safe return to work following the Covid-19 pandemic, ETI is launching a new intervention titled "Supporting women in the garment industry, earn a living, stay safe and be respected in a COVID-19 environment" to build on the possibilities and access provided by its existing Social Dialogue intervention in Bangladesh. The project, funded by DFID through its Vulnerable Supply Chain Facility, will add and trial a strong Occupational Health and Safety (OHS) component to a selected number of factories while working with partner brands and other stakeholders through an Expert Support Network to scale and replicate best practises among further suppliers in Bangladesh as well as in similar production markets such as Myanmar. An investment in workplace OHS is paramount for responsible business, and safe workplaces play a critical role in keeping workers safe from the virus while also acting as a conduit for cascading information on the crises to inform and raise awareness between workers, their families, and communities. As a result of the new intervention 25,500 workers in 20 factories will receive digital tab-based OHS awareness raising training; 6 factories will have repurposed their factory facilities to ensure safety and security at workplace while 1,000 factory managers will receive comprehensive OHS training on how to take effective measures preventing the spread of COVID-19. The project will also establish an Expert Support Network constituted by brand representatives and expertise with the aim of creating sustainable replication/scalability mechanisms effectively communicating best practises and lessons learnt generated by the project to the wider supply chain.
Ethical Trading Initiative Job Circular 2020
Overview
Duty Station: ETI Bangladesh Ltd., Dhaka, Bangladesh.
Contract Type: Fixed – term appointment
Duration: Immediate start until 31st July 2021
Job Description
Occupational Health & Safety Specialist
Ethical Trading Initiative Bangladesh
About Ethical Trading Initiative (ETI)
Programme Overview
For more information about the ETI and our programs, please visit https://www.jointeti.org.
ETI Bangladesh is looking for enthusiastic and qualified candidates for the following post based in Dhaka, Bangladesh:
Job Title: Occupational Health and Safety Specialist
Reports to: Programme Manager
Job Statement: The Occupational Health and Safety (OHS) Specialist will hold specific responsibility for developing and delivering targeted activities including training and awareness raising components that are of high technical quality and in line with national and international standards with the aim of building a safe industry in terms of workers' rights across ETI Bangladesh's operations and activities.
Main Purpose: To lead the further development and drive the implementation of ETI Bangladesh's OHS technical advice and training component.
Key Responsibilities:
Lead the development of framework that support the ETI strategy to promote the safety, health and welfare of people at work in the RMG sector.
Work closely with other programme team members to ensure OHS approaches are integrated across all programmes and related activities and operations of ETI Bangladesh Ltd.
Working closely with the International OHS Specialist and other stakeholders supporting the design, development and delivery of training focusing on OHS in the workplace.
Work with other ETI stakeholders including factories/manufacturers, brands, trade unions, NGOs and industry associations to help raise awareness of the significance of OHS.
Forge partnerships with relevant individuals / organisations who can help to strengthen ETI Bangladesh work in this area, who can add value to their own work (through access to ETI supply chains) and where there is mutual opportunity for learning and collaboration.
Work closely with the Monitoring and Evaluation Specialist and Programme Coordinator to ensure that Corrective Action Plans (CAPs) are developed and shared with all programme factories, track and monitor implementation of the CAPs and provide necessary support and guidance to ensure timely implementation of the recommendations covered in the CAP.
Contribute to the creation of work plans and periodic written programme reports, including donor reports, summarizing programme results and evidence.
Facilitate field-based training and awareness-raising sessions/events and travel to external training venues to conduct and offer support when required (if it is safe to do so).
Manage logistic requirements including handouts, modules, and user manuals for training and awareness-raising events in coordination with other relevant teams.
Identify and address capacity building and resource needs for project staff and partners, including training, mentoring, and other support.
May also be expected at times to contribute to other areas of work based on availability and organization need.
Qualifications:
Minimum seven years of work experience on OHS, preferably in international development, NGO and/or responsible business.
Master's degree in Industrial Engineering or in related field is preferred.
Competencies:
Knowledge of supply chain issues, labour rights, OSH, factory audit & development, ISO 45001, NEBOSH, HIGG INDEX
Strong time management and organizational skills, including the ability to meet stringent deadlines, communicate progress on projects or event planning.
Excellent interpersonal skills for working with both internal and external stakeholders.
High degree of self-control and self-motivation toward excellent deliverables and strong interest in sustainability issues and role of business in creating a just and sustainable world.
Identify and address capacity building and resource needs for project staff and partners, including training, mentoring, and other support.
High ethical standards and commitment to ETI Bangladesh core values of leadership, respect, and integrity.
Strong understanding of key concepts and issues related to OSH, Industrial Engineering, Factory Productivity and the factory culture.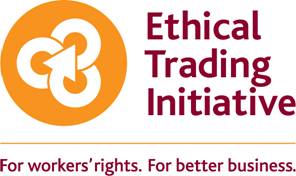 Application Process:
Interested candidates are required to submit their detailed CV (No more than 4 pages) along with a letter of interest (No more than 1 page) at
within 8th August 2020.  Must be mention the Job Reference No. ETIBD-OHSS-082020 in your application mail subject line. Early submission is strongly encouraged as application collection and selection process will go simultaneously. Only short listed candidates will be communicated for interview. Any form of persuasion in the selection process will automatically disqualify the candidacy.
ETI Bangladesh values diversity among its staff. We welcome applications from qualified women and men, including those with disabilities.